NanYa LCBFBTB61M23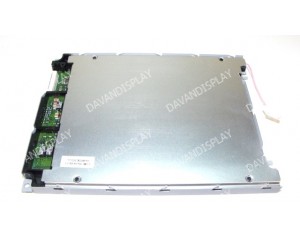 NanYa LCBFBTB61M23 5.7" LCD screen. All of our LCBFBTB61M23 LCD screens are inspected to verify their working status. OEM part numbers: MB61-L23A LCBFBTB61M23 MB61-L64A MB61-L23S, LCBFBTB61 W24, LCBFBTB61W23. Known to be used in Advantech TPC-642SE. 

Please see related products in stock KCS057QV1AJ-G20 or KCS057QV1AJ-G23.


This item comes with a 180 day warranty covering units which are defective upon arrival. Defective products can be returned within 180 days of the sale for replacement or refund. More details about our warranty can be found in our Terms & Conditions.
Additional Information
Common Applications
Advantech TPC-642SE
Short Description
5.7" LCD
Display
Size
5.7"
Resolution
320x240
Lamp Type
CCFL
Lamps No.
1